Waterproof Your Concrete From the Inside Out
Instead of waterproofing your concrete, pour concrete that's already waterproof using Hycrete Endure WP — our advanced, molecularly waterproof, hydrophobic concrete technology.
Integral Hydrophobic Waterproofing
Hycrete Endure technology makes concrete intrinsically waterproof and ready to pour, allowing you to build better structures that are higher performing, more sustainable, and lower cost than those with legacy concrete waterproofing.
Hycrete reduces water absorption in concrete to less than 1%, the highest performing technology on the market.
Not only is Hycrete the most waterproof concrete technology available, it also prevents corrosion of steel reinforcement.
With a longer life-cycle and smaller carbon footprint, Hycrete is Cradle to Cradle Gold certified for a positive environmental impact.
Hycrete Endure WP does not degrade, wash out, or lose performance over time, and never requires reapplication.
Hycrete generally costs 20-30% less than an installed membrane. It's longer life-cycle ensures greater long term ROI.
As a liquid concrete admixture, Hycrete is incredibly easy to dose, mix, and deliver, with consistent quality performance.
Check Concrete Protection Off Your To-Do List
There's no need to risk your project on outmoded concrete protection. Instead, work with our team of experts to dial in the ideal protection for your specific application.
Direct links to Hycrete specifications for industry design professionals.
Click here to download Hycrete Endure WP product specs.
Thousands of Successful Projects Worldwide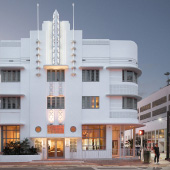 Miami Science Museum Aquarium
Don't Just Protect It, Hycrete It
Our proven 3-step process provides everything you need to build with better concrete.