High Performance Curing Compound That Doesn't Break the Bank
Hycrete Endure Cure is a multi-purpose spray applied curing and finishing aid for concrete. A specially formulated water-based product, Endure Cure provides efficient moisture retention as well as improved curing properties on freshly placed concrete.
multi-purpose concrete curing
Finish Your Concrete With a Technically Advanced Curing Compound
Endure Cure's hydrophobic and pore blocking chemistry helps produce a denser concrete surface, resulting in slower evaporation.
Endure Cure's advanced water-based formula provides efficient moisture retention and improved concrete curing properties on freshly placed concrete.
Endure Cure provides a long-lasting lubricated concrete surface for easier finishing and prolonged workability, reducing trowel drag and stickiness.
Endure Cure improves concrete durability by reducing absorption, reducing chloride penetration, and enhancing corrosion protection.
As a multi-purpose concrete curing and finishing aid, Endure Cure solves all your finishing and curing challenges.
Endure Cure's long-lasting concrete surface lubrication eliminates the need to add water to finish the concrete surface.
Endure Cure protects concrete surfaces from de-icing salts infiltration and increased freeze-thaw resistance.
Check Concrete Protection Off Your To-Do List
There's no need to risk your project on outmoded concrete protection. Instead, work with our team of experts to dial in the ideal protection for your specific application.
Multi-Purpose Curing and Finishing For a Wide Range of Applications
Hycrete Endure Cure is the ideal curing and finishing solution for a wide range of above grade and below grade concrete applications.
The ideal curing compound for...
Click here to download Hycrete Endure Cure product specs.
Thousands of Successful Projects Worldwide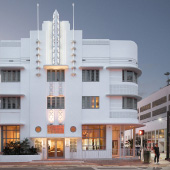 Miami Science Museum Aquarium
Don't Just Protect It, Hycrete It
Our proven 3-step process provides everything you need to build with better concrete.